Discover Salzburg and the beautiful surrounding area
Our hotel is located only 5 kilometres from the city of Salzburg and in the middle of the recreation area Salzburg Süd.
Schlosswirt is therefore an ideal starting point for excursions into the countryside, the mountains, the lakes and the city.
Salzburg's Old Town is only 10 minutes away with public transport and is then best explored on foot. A pleasant walk through the city can be combined with a varied cultural program.
But Salzburg has much more to offer - see for yourself!
Only in Salzburg! What exactly? Find out here!
Salzburg: Small town with lots of charm
Despite its world fame, Salzburg is described as "a city with a tranquil soul" by locals and tourists alike. The many small traditional coffee houses, the narrow passageways, the large squares, the hustle and bustle of the markets, all that and much more. This is Salzburg!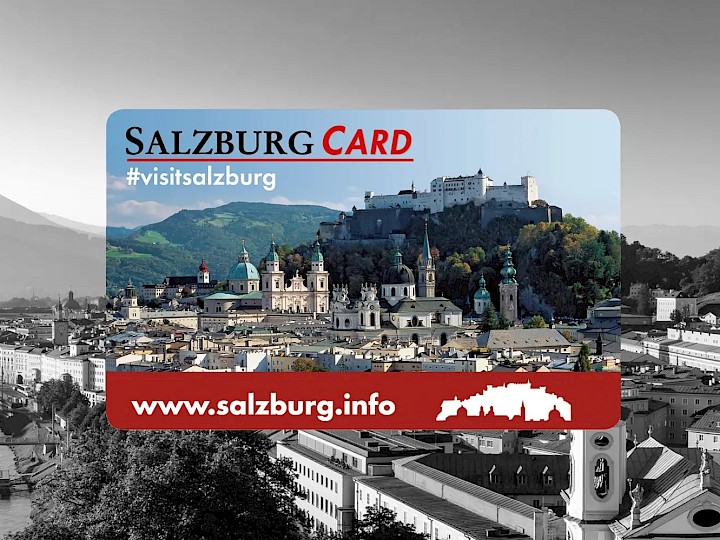 Salzburg Card
The Salzburg Card is ideal for all visitors who would like to see many sights while saving a bit of money at the same time. This includes, for example, admission to Salzburg's museums, a trip with the Fortress and Untersberg cable cars or unlimited access to public transport. You are welcome to book the SalzburgCard via our reception staff in advance.