Schlosswirt
Experience time off for the soul with us in Anif
Arrive and feel at home - that's our credo.
Our hotel is a four-star oasis on the southern outskirts of Salzburg and surprises with one of the most beautiful outdoor restaurants in the Mozart city. Our Biedermeier hotel is divided into two buildings which look back on more than 400 years of remarkable history, but it is by no means museum-like. The attention to detail, the tradition and the unique character of the house can be felt as soon as you enter.
Whoever stays at Schlosswirt Anif is surrounded by history.
"The preservation of the tradition of the building is a matter of great importance for us" Stephan Gassner
The Anif estate
In 1843, the Bavarian Count Alois of Arco-Steppberg took over the inn with its farm and butcher's shop. Since then, it has belonged to the Anif estate and is run under the name Schlosswirt.
The Gassner family bears the traditional responsibility for this special hotel with its 32 rooms, which are divided across the main house and the adjoining building "Kramerbauer".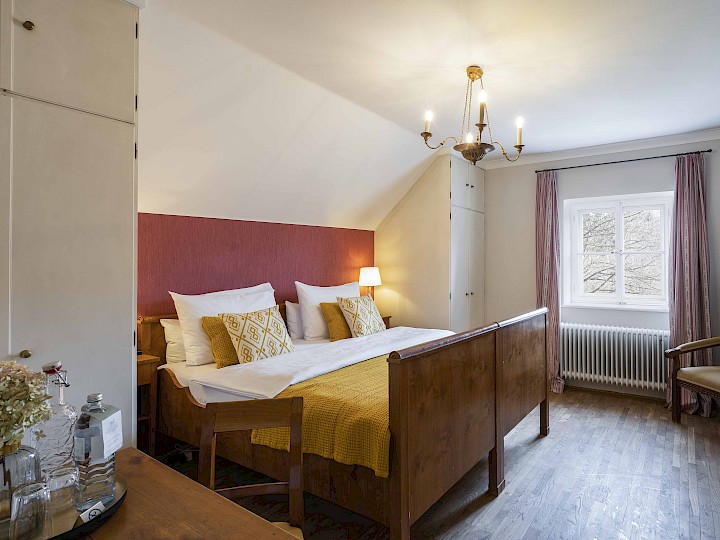 Biedermeier room & apartment
Each of the 32 guestrooms is decorated with genuine Biedermeier furnishings. Walls, fabrics and carpets are harmoniously coordinated in the classic, friendly colours from the Biedermeier period, lime green, light blue, pale purple and sunny yellow.